This product line is a complete solution for heating, cold and hot water systems and includes three types of premium pipe of the following types:
Polypropylene pipe, PPr PN 20.

Polypropylene pipe reinforced with glass fiber PPr / FB / PPr.

Polypropylene pipe reinforced with aluminum T&T PN 25.
All pipes are made exclusively from primary raw materials from the world's leading manufacturers Basell, Borealis, Sabiс on the most modern equipment with constant quality control on-line at all stages of the production process. We never proclaim that our pipe is better or worse than analogues. We know and guarantee only one thing: our pipe EXACTLY meets the STANDARDS or the Terms of Reference signed and agreed with the customer.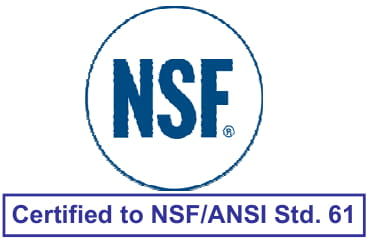 Full compliance with the requirements of the main regulatory documents for this type of product, the use of raw materials certified according to the NSF standard allows us to ensure that our pipes can be used for the installation of heating or water supply systems with ANY fittings that comply with DIN 4726, GOST 32415-2013, DSTU B B.2.7-143: 2007, EN ISO 15875, as well as in compliance with the requirements for installation and operation, in accordance with the relevant product data sheets posted on our website.